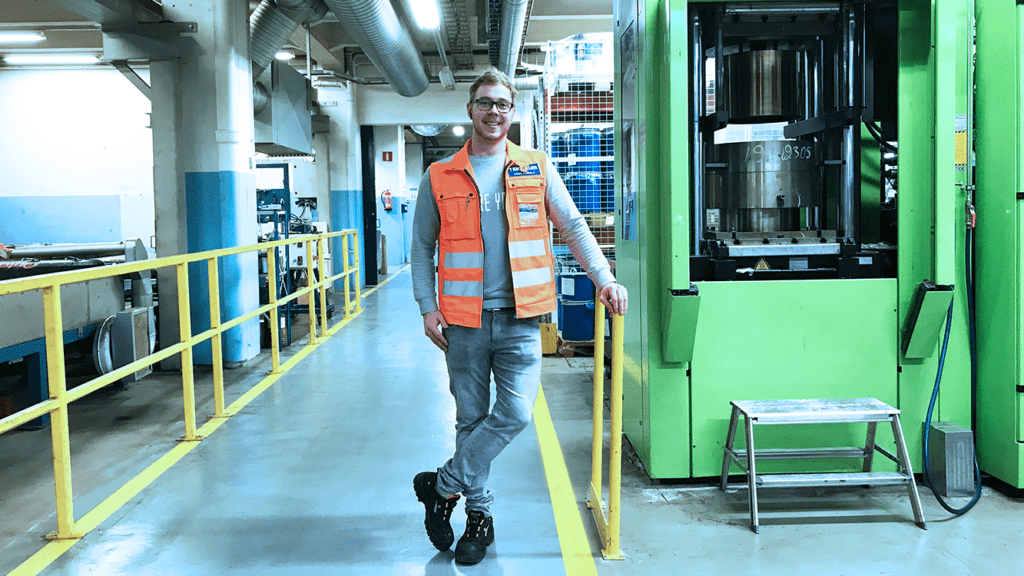 Teknikum encourages workers to widen their skill set – and offers them real possibility to do so
There are many talented people working Teknikum, sometimes settling for less than they are capable of, in a modest Finnish way. And while there is nothing wrong with staying in your comfort zone in a pleasant working environment, there is true value in pursuing for more while testing your limits. When interviewing Lauri Peurala, who has taken the opportunity to educate himself further, one can sense Teknikum has given him just the right kind of push.
Values to root for
Molded products business unit project worker Lauri Peurala has been working for Teknikum for ten years now, in a variety of jobs. A workplace, which invests in safety and well-being of their employees, is a place Peurala has no desire to leave from. Sustainability is also a value Peurala gladly shares with Teknikum, and one can hear pride in his voice, when he talks about Teknikum's innovations for a greener planet.
And when it comes to employee benefits, Peurala says they are better at Teknikum than many other companies: "When I've talked to my friends about this, I've come to realize that what Teknikum offers, is special."
In addition to good benefits like E-passi, bicycle benefit and extensive occupational health care, Peurala mentions Teknikum staff has the possibility to be part of employee sickness fund which offers subsidies for its employees' expensive laser eye surgeries in Finland.
"That is definitely something you don't see every day, " Peurala sums up.
Long-awaited return to school bench
Peurala has applied for different schools for some time now – and in most cases would have gotten in. But a shift from steady work to studying felt too much of a sacrifice, and so Peurala has let many opportunities pass. This is exactly the kind of dilemma Teknikum aims to solve, by offering its workers a chance to study – while getting paid at the same time.
In January 2022 Peurala finally started school, aiming to graduate as a Bachelor of Engineering. Studies are arranged through a combined teaching program, which is a mixture of working days, school days and remote learning. Teachers come from Tampere University of Applied Sciences (TAMK), but contact learning is arranged in many nearby municipalities.
Peurala works at the same, and he has already been given a job with much more responsibility than before. The combination is not easy, but Peurala welcomes the challenge.
"It truly feels I have given my all after a long day at school or work – or both. Hitting the gym after using your brain to their limit, gives an amazing sense of relief and accomplishment."
More opportunities for young people
When talking about the gym, Peurala mentions his background in sports institute graduated sports advisor, and adds that he is still an avid floorball and ice hockey player in his spare time. It feels natural to then ask him about Teknikum All Stars scholarship program that has been running for a few years now. The program is part of Teknikum corporate responsibility and communications strategy. Its main goal has been to support the goal-oriented pursuits of local children and young people.
Peurala holds these ambitions in high regard, and he says with great experience: "You can never put too many resources into, for example, youth sports. I was lucky I got to strive in any sport I ever wanted as a child, and I wish the same opportunity for every young people. I'm proud of my employee's contribution in this matter."
Peurala seems to be in a good place now, and grateful for the opportunities he has been given throughout his life. There is plenty of work ahead for him. Still, Peurala remains curious and optimistic about the future – and eager to prove himself.
Read more
Learn more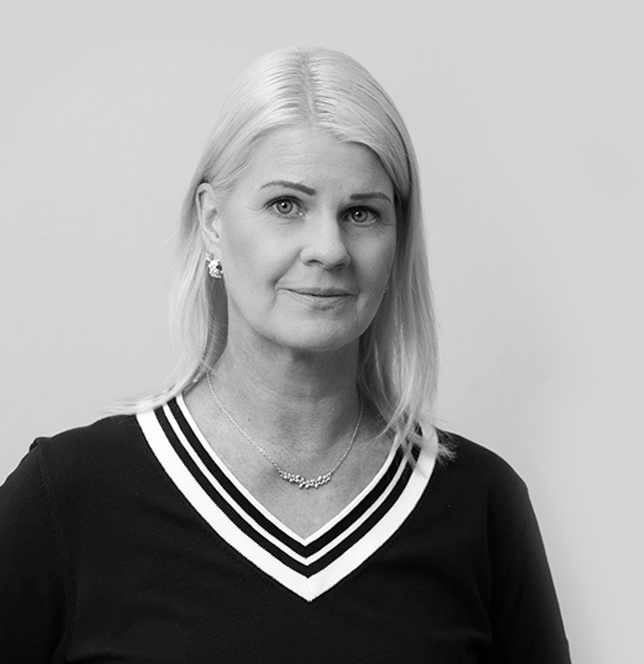 Arja Sarkanen
Director, Human Resources
Teknikum Group Ltd
firstname.lastname@teknikum.com
+358 40 715 8355