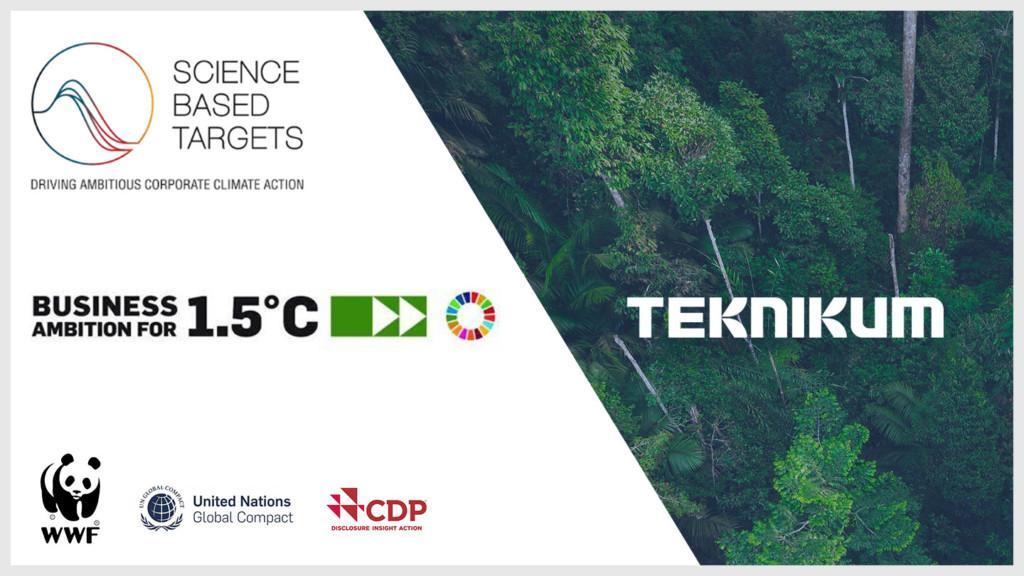 Teknikum takes ambitious climate action with the Science Based Targets initiative (SBTi) to reduce emissions according to Paris Agreement
For immediate publishing
27.10.2021 – Sastamala, Finland
Teknikum have aligned its climate mitigation targets with the Paris Agreement and to what science dictates is necessary to reduce the destructive impacts of climate change on human society and nature: to reach net-zero global emissions by 2050 at the latest in order to limit global warming to 1.5°C.
By signing the commitment letter of SBTi, Teknikum organization commits to target the highest level of ambition in the short and long-term: set science-based emissions reduction targets in line with 1.5°C emissions scenarios and the criteria and recommendations of the Science Based Targets initiative.
Teknikum Group's CEO Jani Hämäläinen looks forward to taking action with the SBTi commitment.
"It is our mission that Teknikum will be leading the sustainability in polymer industry", Mr. Hämäläinen tells.
"We have been doing this work internally for a long time, while setting our own targets with the Chemical Industry Federation of Finland's Responsible Care –environmental program that is the most long-running and renowned voluntary program supporting sustainable development", Mr. Hämäläinen continues.
"The SBTi provides us a science-based calculation tool to take our actions even further and a credible way to communicate our progress", Mr. Hämäläinen concludes.
Sustainable company with Nordic roots and customer orientation
Also, Esko Mäntyharju, Director, HSQE of Teknikum Group, shares the excitement.
"As a company with Nordic roots, it's in our nature to care for the environment and be responsible in our business", Mr. Mäntyharju explains.
"We feel that SBTi provides a great platform and sparring for the organizations development, just like ISO certification and other proven global quality programs", Mr. Mäntyharju tells.
The European B2B customers have been giving a highly positive response to the Teknikum's mission.
"Recently, we have been happy to notice that our customers are also getting more and more environmentally ambitious. It is our aim to help them to succeed and be sustainable, while using Teknikum's polymer products, solutions and services", Mr. Mäntyharju concludes.
The SBTi is a partnership between CDP, the United Nations Global Compact, World Resources Institute (WRI) and the World Wide Fund for Nature (WWF). The SBTi call to action is one of the We Mean Business Coalition commitments. Science-based targets show companies how much and how quickly they need to reduce their greenhouse gas (GHG) emissions to prevent the worst effects of climate change. So far, over 800 companies, representing more than US$13 trillion in market cap, have responded to the open letter from global leaders, and signed the Business Ambition for 1.5°C commitment.
Learn more:
Teknikum – a full-service provider of polymer technology
We serve industrial customers in demanding rubber, silicone, plastic and foam solutions. Our factories and sales offices are located in Finland, Hungary, Germany and Russia. Our offering includes high-quality technical foam products, reliable premium industrial hoses and contract manufacturing services of the polymer industry. Teknikum Group's values ​​are safety, sustainability and sincerity. www.teknikum.com
Instagram: @teknikumgroup
Media contact:
Esko Mäntyharju
Director, HSQE
Teknikum Group Ltd
esko.mantyharju@teknikum.com
+358 50 344 5765
Contact for more information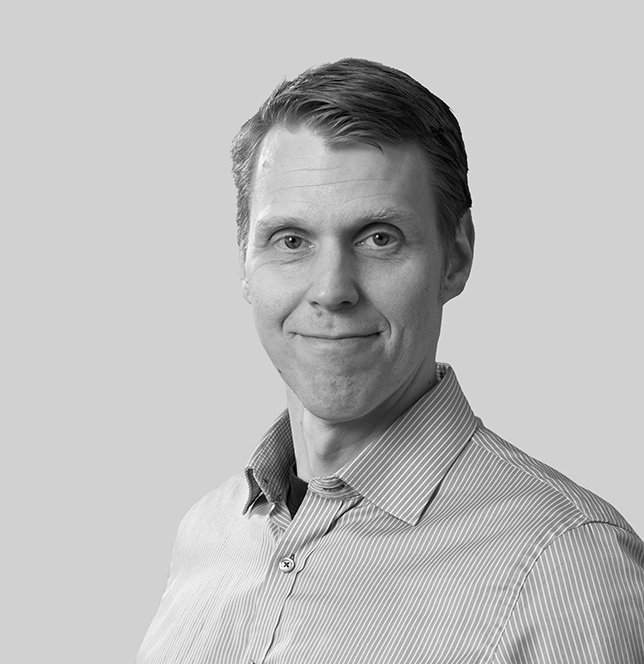 Esko Mäntyharju
Director, HSQE
Teknikum Group Ltd
firstname.lastname@teknikum.com
+358 50 344 5765