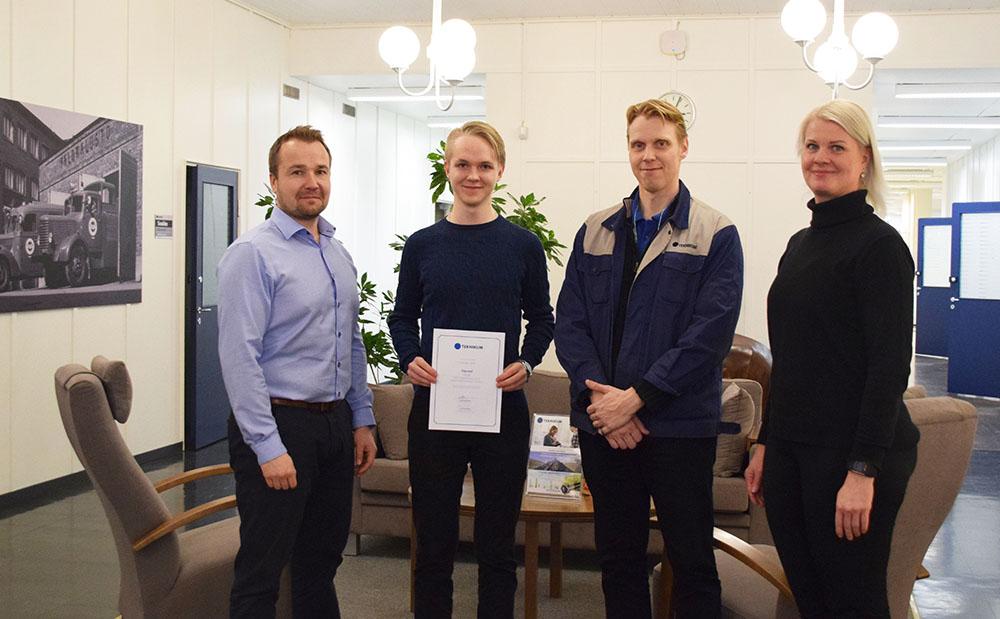 Teknikum Group supports local future R&D experts
Finnish Vammala high school student Sampo Jalo was sponsored to take part in a field trip to Swiss science research center CERN
For immediate release December 18, 2019
In November 2019, Vammala High School in Finland organized a student field trip to CERN, the European Organization for Nuclear Research in Geneva, Switzerland. The aim of the project was to develop science education in Finnish high schools and to make high school students aware of the possibilities of top-level physics research.
Teknikum Group, having HQ in Sastamala Finland, supports local education and know-how, considering that nurturing talents is most important for its future. The company decided to sponsor the CERN field trip for Sampo Jalo, a local high school student excelling in physics. The funds came from a budget originally aimed for Christmas greeting cards, which was this time used for more far-reaching purposes: to support the education of  future R&D talents.
"Teknikum designs, manufactures and markets complex technical polymer solutions, and our products are delivered worldwide. A significant part of our staff has advanced technical education and good, versatile language skills are also important when serving customers. We need top-level multilingual technical experts in the future and therefore want to encourage local students to invest in mathematical sciences and physics as well as languages," tells Mrs. Arja Sarkanen, Director of Human Resources at Teknikum Group.
Mr. Jani Hämäläinen, CEO of Teknikum Group, also emphasizes the importance of R&D related studies:
"Teknikum Group's headquarters' laboratory, material development and product development department of about ten people, play an important role in the overall competitiveness of the Group. In the future, our leading chemists will work increasingly closely with university researchers and Elastopol, a polymer development company that has been operating on our premises for years."
Student Sampo Jalo contacted the company by himself in search of a sponsor for the trip and received a positive response to his proposal: Teknikum Group handed over a scholarship.
Over the past 30 years, Teknikum Group has supported numerous local organizations, including sports clubs, children's sports activities and culture. Corporate responsibility and supporting local communities have always been important to the group that grew global while maintaining the ideology and values of a family business. In 2018, Teknikum Group supported the work of SOS Children's Villages in Finland – an organization trying to prevent family breakdowns and offering family-based care for children who have lost parental care, or who risk losing it.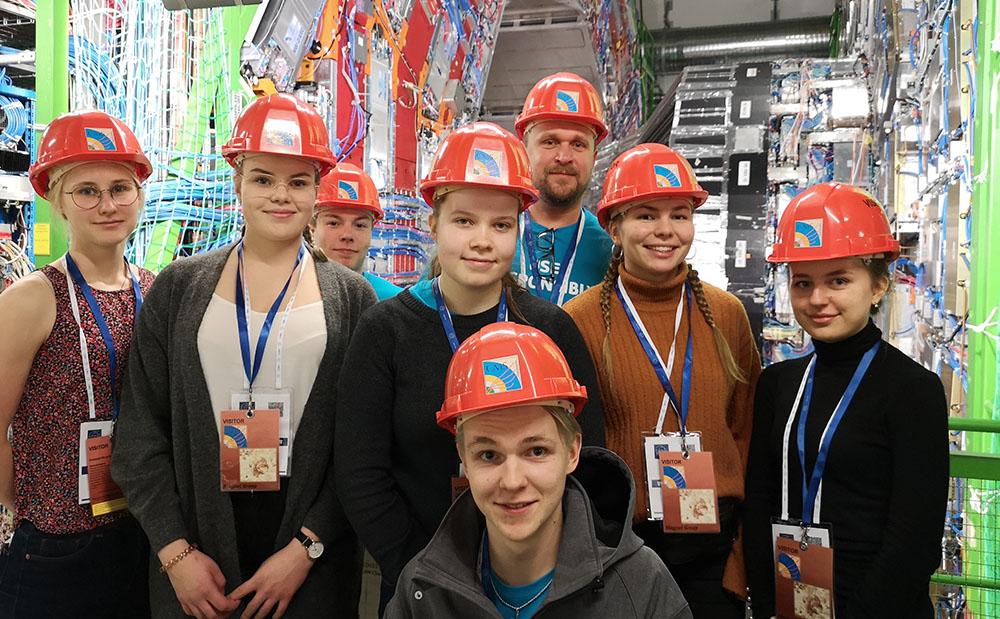 Above photo: Students from Vammala High School attending the CERN field trip. The picture was taken on the French side of the CMS test station, 100m below the ground. Normally the place is not available for visit, but due to a maintenance standstill, students could visit it this time. Sampo Jalo in the foreground.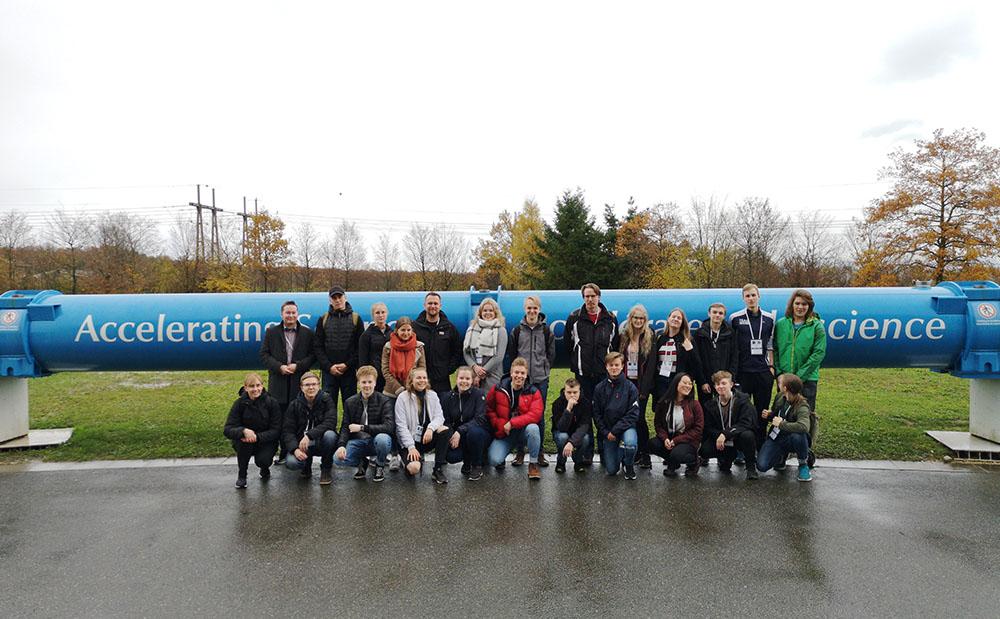 Above photo: The full group of students attending the science research center near the CERN main gate, close to a portion of the Blue Accelerator tube.
About Teknikum Group
Operating since 1989, Teknikum Group is one of the leading suppliers of polymer technology in Europe. The custom mold design, research & development and production know-how ensure that the Teknikum polymer products and solutions meet the demanding customer requirements. Teknikum serves various industries such as chemical, automotive and marine. The Group has three factories in Finland, a factory in China and Hungary and sales offices in Germany and Russia. Teknikum Group employs approximately 700 people and has a turnover of approximately 70 million EUR. www.teknikum.com
Media contact
Marketing Manager, Teknikum Group
Johanna Valkama
johanna.valkama@teknikum.com