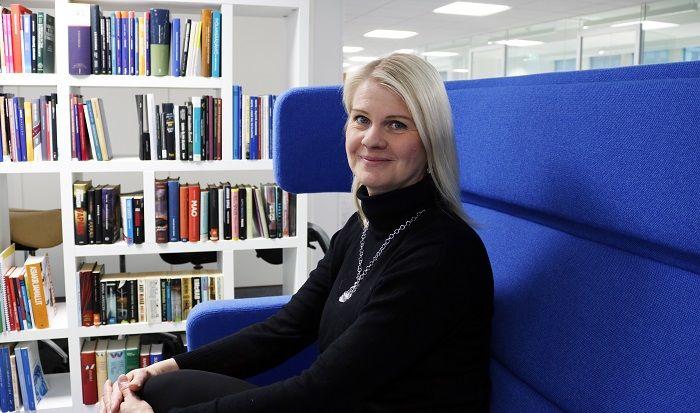 The Rubber Master programme is progressing well
The Rubber Master (Kumitaituri) training programme, which is tailored individually for each student, was developed to improve the attractiveness of the rubber sector. It offers a flexible workplace learning model as part of vocational upper secondary qualification. The first Rubber Master will probably graduate in spring 2019.
In the Rubber Master programme, companies choose among applicants the students they find the most suitable for them. An individual expert path is tailored for each student. Teknikum Group has taken part in the Rubber Master programme ever since its beginning with the joint application in 2017.
"The first Rubber Master will probably graduate in spring 2019. The student had an extremely good application and a letter of motivation that convinced Teknikum. He attained the vocational upper secondary qualification in plastics and rubber in the Tampere Vocational College Tredu. In addition, he had completed some courses in a university of applied sciences. The student has progressed well in his studies, and there is a good chance that Teknikum will hire him in the spring. In addition, a female student studies process technology following the Rubber Master path", says Teknikum Group's HR director Arja Sarkanen.
"We also encourage Teknikum employees to apply to the Rubber Master programme well motivated."
Sarkanen says that in the rubber sector, there are plenty of career opportunities people do not usually know about.
"Tailored training requires a lot of work from all parties but it is definitely worth it. All parties – students, companies and institutions – have to collaborate well to make it work.  We can continue with the programme confidently!"
"The Rubber Master programme is an excellent example of cooperation that benefits everybody: companies, institutions and students. It is everybody's responsibility to ensure that there will be right kind of industrial experts in Finland in the future. In the Tampere region, companies and institutions have managed to create a model that optimally addresses this particular challenge", says Sami Nikander, the managing director of the Rubber Manufacturers' Association of Finland.
"From the point of view of competitiveness, it is essential to ensure that we will continue to have right kinds of experts in the future too. Industrial job duties will change, but the rubber industry continues to be an important employer in the Tampere region. With the help of the Rubber Master programme, we have wanted to contribute to the availability of right kind of experts and address the attractiveness challenge of the field in a way that benefits everybody. When students get to know the industry already at the beginning of their studies, they learn the job duties of their own field in an authentic environment. At the same time, they also learn working life skills.  Companies get expertise tailored for their needs, and everybody wins. In addition, the Rubber Master programme is just the kind of action that is needed to update vocational education, and we have succeeded in doing it.
Text origin Chemical Industry Federation of Finland.