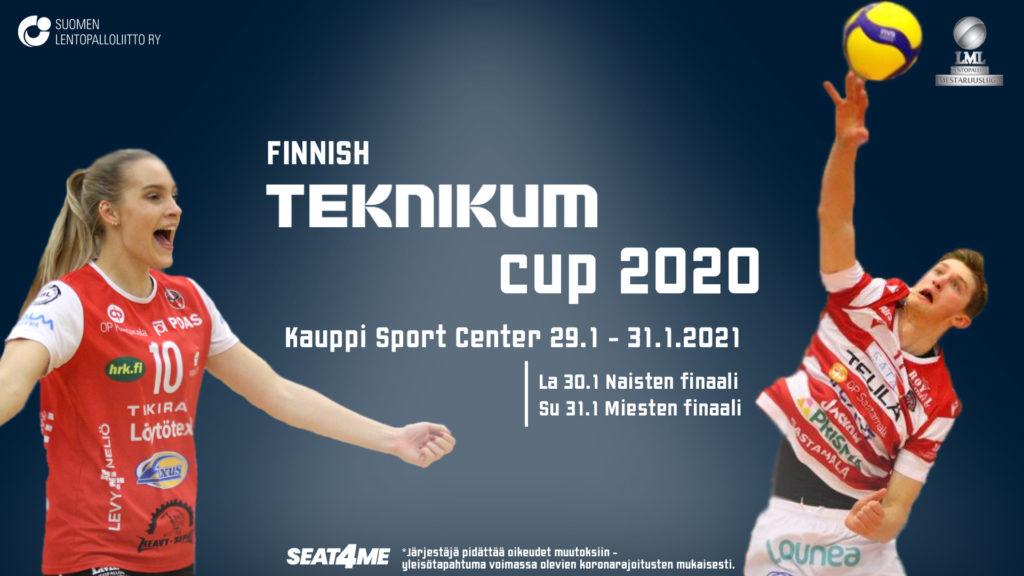 The Finnish Teknikum Cup finals in January 2021
The Finnish Teknikum Cup 2020 finals will be played on 29-31. January 2021 at Tampere Kauppi Sport Center. The reigning volleyball cup champions are the men's club VaLePa in men and LiigaPloki in women.
Match schedule
Friday 29.1.
17.30 and 20.30 women's semi-finals
Saturday 30.1.
13.00 and 16.00 men's semi-finals
19.00 women's Finnish Teknikum Cup 2020 final
Sunday 31.1.
11.30-17.00 C-age regional championship matches
19.30 Men's Finnish Teknikum Cup 2020 final
Final Four teams will be announced in January. Teams LP Kangasala, LP Viesti and Pölkky Kuusamo are already certain in women and Akaa-Volley in men.
Yle televises the final matches. Tickets are sold by Seat4Me.
Note! The Teknikum Cup Final Four will be held while taking into account the Covid-19 restrictions at the time of the tournament.
READ MORE