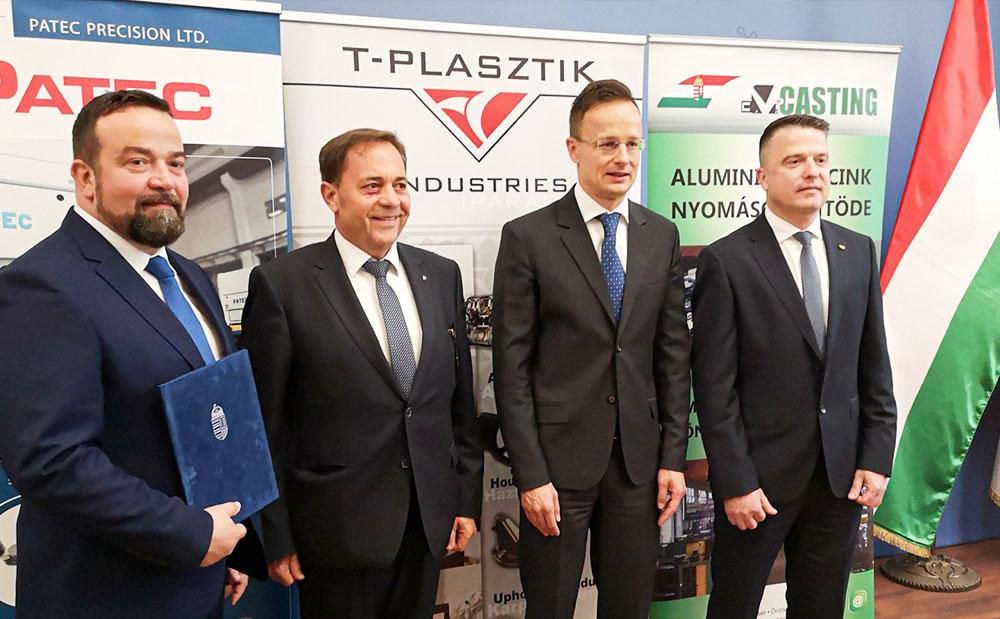 Teknikum Group's Foam and Plastic BU, subsidiary T-Plasztik Kft received a subsidy confirmation from the Hungarian government
25, May, 2020 – Jászladány, Hungary
We are pleased to announce that Teknikum Group's Foam and Plastic BU, Hungarian subsidiary T-Plasztik Kft received a subsidy confirmation on 20 May 2020 from the Hungarian government based on the recent successful business and exemplary strategy of building local economics and expertise in regard to polymer parts manufacturing. The aim is to guarantee a quick recovery from the coronavirus crisis and continuity of forward-looking business operations in the short term.
T-Plasztik Ltd. is realizing an investment of 527 million HUF, for which the Hungarian government is providing almost 263 million HUF.
The purpose of the support is to maintain jobs or create new ones in this economic situation, caused by the pandemic. It can be seen that Hungarian domestic businesses are optimistic and that the economic environment, even in this critical situation, encourages them to realize investments.
On behalf of Teknikum Group and T-Plasztik, we are thankful for the Hungarian government for their support and look forward to continue to serve our European customers.
For more information, please contact: