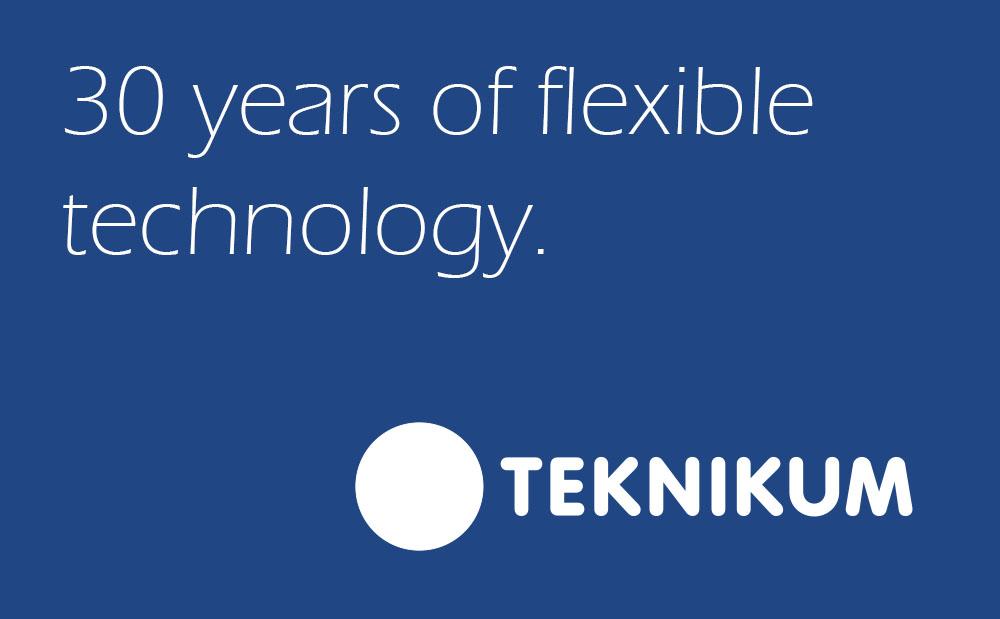 Teknikum Group celebrates its 30th anniversary – and 120 years in the rubber industry
Today, Teknikum Group celebrates its 30th anniversary, 30 years after its founding. Teknikum Oy started operations in 1989 and continued the production of technical rubber products started by Suomen Kumitehdas Osakeyhtiö (Finnish Rubber Factory), founded in 1898. In 2019, Teknikum Group is known as the Nordic expert in technical rubber manufacturing. The Group employs approximately 700 people and has a turnover target of EUR 70 million for 2019.
Press release for immediate publication
Teknikum Group – Sastamala, Finland 9/13/2019
Jani Hämäläinen, CEO of Teknikum Group, would like to thank all employees and stakeholders for their long and successful cooperation.
"It has been a pleasure to join Teknikum this year, to continue the 30-year success story based on good services and products, efficient production and high-quality customer service. During the first year I have noted the organization's desire to challenge themselves and their practices continue to evolve Teknikum and our achievements", Mr. Hämäläinen says.
"As I visit our Finnish units, China and our subsidiary in Hungary, I see an organization full of strong professionals, young talents and committed people – tech believers who believe in the future," he adds and goes on to describe the plans for the future.
"Enriched with countless new experiences and encounters, we are preparing at Teknikum to sharpen our strategy and accelerate the development of our operations. We believe that this will also serve for the best of our customers' needs – a good example of this is the recent subcontracting partnerships and the many innovative product development projects we have been involved in. I want to thank everyone for their confidence in us and wish that we will continue to cooperate in a good spirit!"
Teknikum Group staff celebrates the anniversary with a joyful staff event in Sastamala
The event will be taken part by past and present employees from Finland and from offices  and factories in China, Russia, Germany and Hungary.
Since 2013, the majority of Teknikum Group has been owned by the Korpela family.
Teknikum Group timeline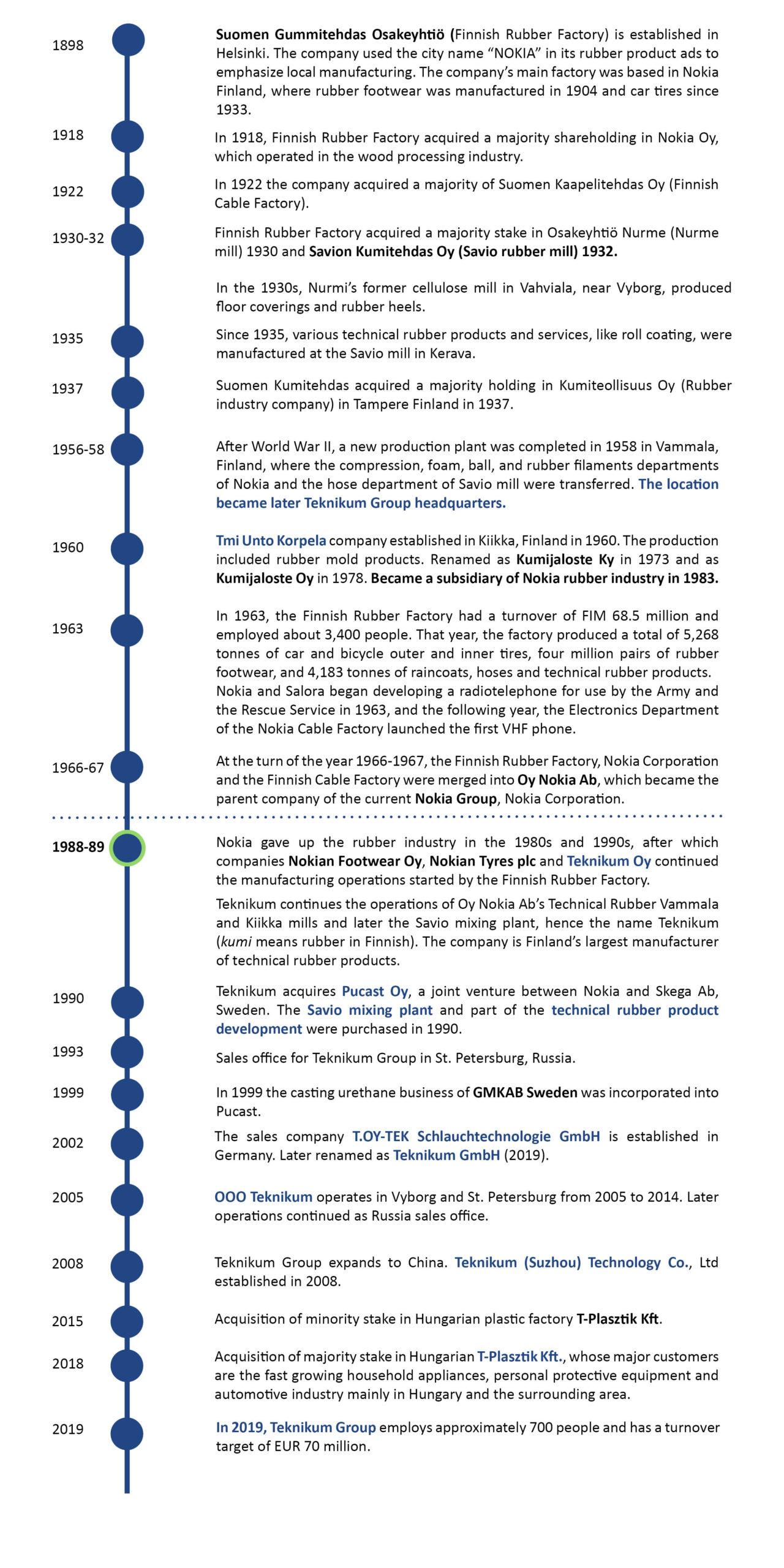 Media contacts:
Jani Hämäläinen, CEO of Teknikum Group
jani.hamalainen@teknikum.com
Seppo Virtanen, Managing Director of Teknikum Oy
seppo.virtanen@teknikum.com
+358 40 868 3605

Teknikum Group
Operating since 1989, Teknikum Group is one of the leading suppliers of polymer technology in Europe. The custom mold design, research & development and production know-how ensure that the Teknikum polymer products and solutions meet the demanding customer requirements. Teknikum serves various industries such as chemical, automotive and marine. The Group has three factories in Finland, a factory in China and Hungary and sales offices in Germany and Russia. Teknikum Group employs approximately 700 people and has a turnover of approximately 70 million EUR. www.teknikum.com