Teknikum on vaativien polymeerituotteiden ja palveluiden suunnitteluun, valmistukseen ja tarjontaan erikoistunut kotimainen, kansainvälisesti palveleva yritys.
Teknikum Group – Your European polymer technology expert
The roots of Teknikum's know-how go back to 1898 when company's current operations formed a part of the Finnish Rubber Factory, later merging with the Nokia Group. The company has traded under the present name since 1989, the year when the majority of Nokia Group's technical rubber business line was continued by Teknikum.
Teknikum Group includes three plants in Finland, one plant in China and in Hungary, a sales company in Germany and sales representation in Russia. Teknikum Group employs approximately 700 people and has a turnover of approximately 70 million EUR (2018).
Teknikum® products and services include, i.a.:
industrial hoses and assemblies
custom polymer products (rubber, plastic, polyurethane, liquid silicone and sustainable materials)
rubber & mill lining services
rubber compounds, sheets and mats
Our areas of know-how comprise product and service solutions for wear and corrosion protection, industrial hoses and hose assemblies for handling liquids and other materials, and customer-specifically tailored and manufactured polymer products.
Teknikum Group is a Finnish corporation specializing in design, manufacturing and services relating to demanding polymer products. We serve various industries internationally, such as industrial plants and OEMs.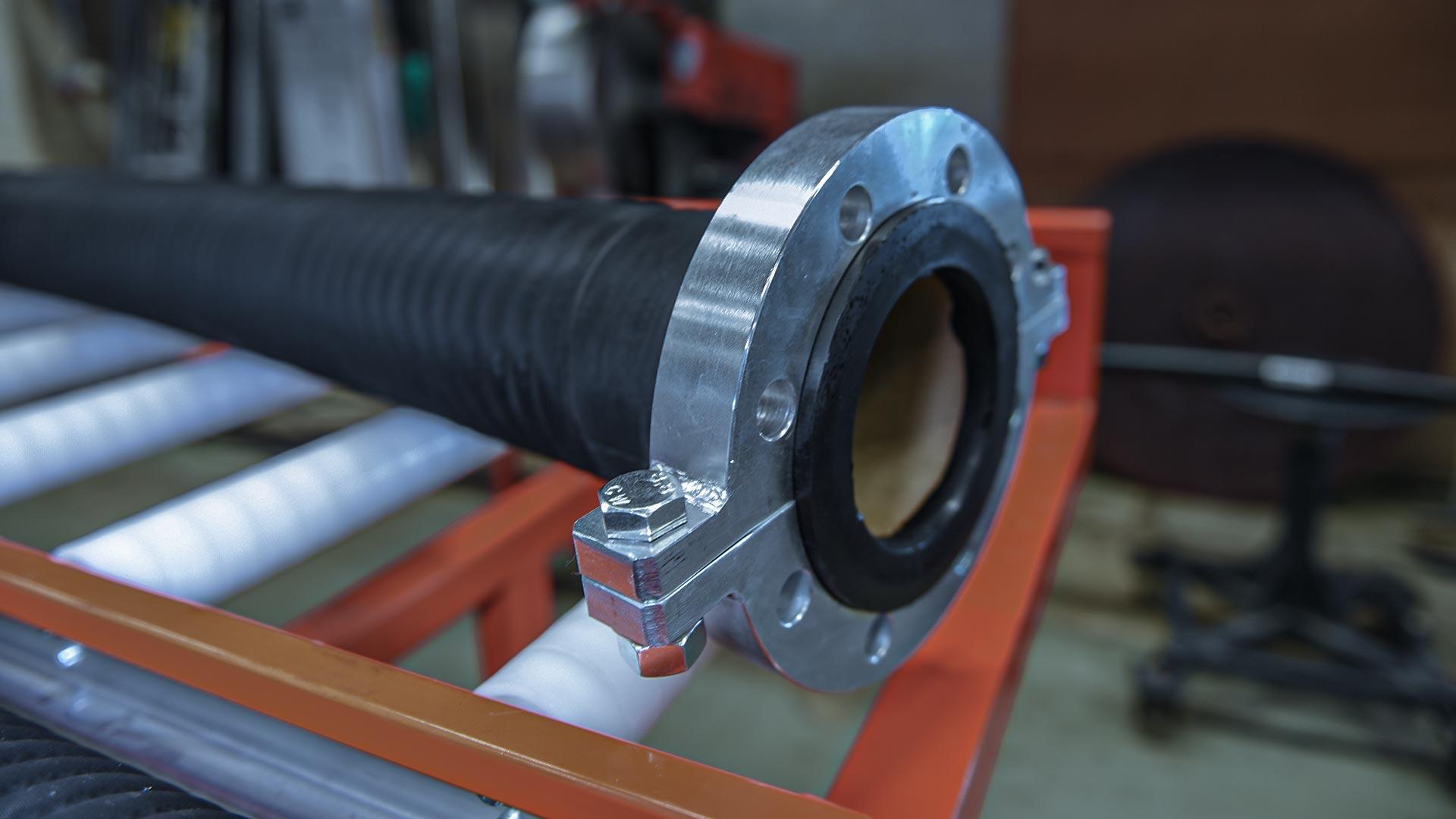 Our success is based on customer-orientation and material expertise
Our own mold design, compound development, and product and technique design guarantee product solutions that meet demanding customer requirements.
Teknikum's competitive offering is based on great products, efficient production and high-quality customer service. With each customer project, we aim to arrive at a cost-effective, durable and functioning solution. We reach our goals through motivated and knowledgeable staff, innovative material solutions, and our solid experience in various industrial segments.